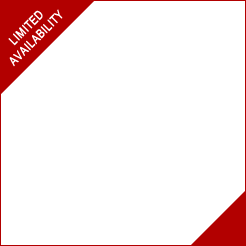 Modbus RTU/ASCII Master/Slave Communication Module
PTQ-MCM
The PTQ Modbus Master/Slave Communication Module allows Schneider Electric Quantum processors to interface easily with other Modbus protocol-compatible devices.The PTQ Modbus module provides an easy way for users of the Schneider Electric Quantum processor to add two Modbus serial ports to the control platform.
The module acts as an Options module for the Quantum platform allowing communication on a Modbus serial network. Compatible devices include not only Modicon® PLCs (almost all support the Modbus protocol) but also a wide range of process and control devices from a variety of manufacturers. Many SCADA packages also support the Modbus protocol.
特性 优势
Compatibility

Compatible with all common Quantum programming packages, including Concept (version 2.6 or later), and others

Modbus Master/slave Protocol Interface

Emulates Modbus Master or slave devices on each individually-configurable application port
Supports Modbus RTU and Modbus ASCII protocol versions
Floating-point data movement supported, including support for Enron, Daniel, and other implementations
Suitable for SCADA and field device interface applications
Applications
Applications using the Modbus Communication Module can be found in many industrial sectors and in the following applications:
Foreign device data concentrator
Pipelines and offshore platforms
Food processing
Mining
Pulp and paper
SCADA communications
Supports Enron and Daniels versions of Modbus protocol for floating point data transactions.
规格
Single Slot - Quantum backplane compatible
The module is recognized as an Options module and has access to PLC memory for data transfer
Configuration data is stored in non-volatile memory in the ProTalk® module
Up to six modules can be placed in a rack
Local rack - The module must be placed in the same rack as processor
Compatible with common Quantum programming tools: UnityPro XL, Concept, ProWORX
Quantum data types supported: 3x, 4x
High speed data transfer across backplane provides quick data update times
硬件
Specification

Value

Backplane Current Load

5 VDC ± 5%
1100 mA, maximum

Operating Temperature

32° F to 140° F (0° C to 60° C)

Storage Temperature

-40° F to 185° F (-40° C to 85° C)

Relative Humidity

5% to 95% (without condensation)

Vibration

Sine vibration 4 to 100 Hz in each of the 3 orthogonal axes

Shock

30 g, 11 ms in each of the 3 orthogonal axes

LED Indicators

Module Status
Backplane Transfer Status
Serial Port Activity
Serial Port Error Status

Configuration Serial Port (PRT1)

DB-9M PC Compatible
RS-232 only
No hardware handshaking

Application Serial Ports

DB-9M PC Compatible
RS-232/422/485 jumper selectable
RS-422/485 screw termination included
RS-232 handshaking configurable
500 V Optical isolation from backplane