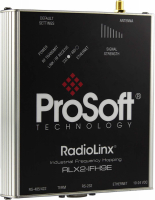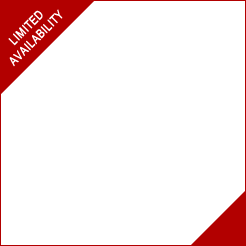 Industrial Frequency Hopping 900 MHz Ethernet
RLX2-IFH9E
The RLX2-IFH9E is user configurable as a master, repeater, and remote radio. It provides virtual peer-to-peer packet switching and network optimization using advanced Smart Switch technology. Combined with an industry leading high-speed transmitter, the RLX2-IFH9E is ideal for applications requiring fast and reliable communications at long distances.
The RLX2-IFH9E is quickly configured using the included, graphical ControlScape software. An OPC server software is also included and allows users to monitor radio network health with any OPC client based HMI software.
The RLX2-IFH9E employs proprietary frequency hopping algorithms and 128 bit AES encryption algorithm approved by most governments for critical networks.
特性 优势
1.1 Mbps RF data rate at up to 30+ miles with line-of-sight (LOS)
Smart Switch technology provides true peer-to-peer connectivity and optimizes performance
Serial device support via serial-to-serial tunneling or serial TCP/UDP encapsulation
Longer wavelength of unlicensed 900 MHz for superior wireless signal propagation
Up to one watt transmit power for long distance
Metal enclosure, industrial operating temperatures, vibration and shock resistant
Certification for use in hazardous locations
Proprietary frequency hopping algorithms (not detectable by Wi-Fi scanners)
128 bit AES Encryption
Graphical representation of network for configuration and diagnostics
Advanced diagnostics including temperature and signal quality
Includes OPC Server for HMI-based RF network diagnostics
配置
The ControlScape FH application provides a graphical representation of your RLX2-IFH radio network, allowing you to easily configure the radios and monitor their performance from anywhere in the network. ControlScape can be used to support configuration and installation as well as provide long-term monitoring of system performance.
规格
Frequency

900-928 MHz

Protocols

All standard IEEE 802.3 protocols

Security

128 bit AES encryption

Network Topology

Point-to-point, point-to-multipoint, store and forward repeater. Smart Switch packet switching for virtual peer-to-peer communications.

Error Detection

32 bit CRC, ARQ (Automatic Resend Query)

Radio Type

Frequency Hopping Spread Spectrum

Transmit Power (Programmable)

100 mW to 1W (Programmable)

20 dBm to 30dBm (Programmable)

Channel data rates (Programmable)

1.1 Mbps or 345 kbps (Programmable)

Receiver Sensitivity (Typical)

1.1 Mbps: -97 dBm @ 10-6 BER

345 kbps: -104 dBm @ 10-6 BER

Outdoor Range

30+ miles pt-pt with high gain directional antennas and
RF line-of-sight
硬件
Enclosure

Extruded aluminum with DIN

Size

14.7 x 11.8 x 3.8 cm / 5.78 x 4.64 x 1.48 in (H x W x D)

Ethernet Port

10/100 Base-T connector, shielded RJ45

IEEE 802.3, 802.3u, 802.3x

Serial Port

RS-232, DB9/ RS-422 and RS-485

300 bps to 230 kbps. Supports serial to serial tunneling

and serial TCP/UDP encapsulation

Antenna Port

(1) RP-SMA connector

Weight

13 oz (369g)

Operating Temperature

-40°F to 167°F (–40°C to +75°C)

Humidity

Up to 100% RH, with no condensation

Vibration

IEC 60068-2-6 (5g @ 10Hz to 150Hz)

Shock

IEC 60068-2-27; 20g @ 11ms, 3-Axis (Operational)

IEC 60068-2-27; 30g @ 11ms, 3-Axis (Non-Operational)

External Power

9 Vdc to 24 Vdc

Power Consumption

6 W average, 12 W peak