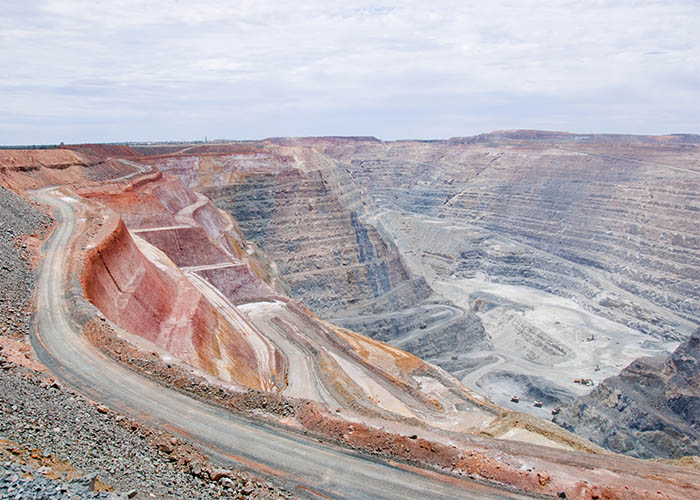 Australia mine ensures safety in harsh environment
A large copper mine in Australia was facing an issue that similar end users in the vertical are likely familiar with: How do you ensure your workers stay safe in an application involving moving equipment and an environment that's not exactly known for its clear communications?
The mine was undertaking an overall update of its site and wanted to install safety control on a winder application as part of that initiative. They knew a reliable communications network would help boost the mine's efficiency and safety rating.
The winder cage is the primary and quickest way down the mine, and a fast, reliable, and safe setup was crucial in the case of any emergencies. This main avenue into the mine routinely transports up to 180 miners at a time. In an emergency situation, a whole ambulance would need to be moved into the mine via the winder cage. The end user also needed the radios to switch seamlessly between each other at speeds of up to 60 kilometers an hour in less than 10 milliseconds.
Given the moving equipment, the mine's operators knew they had to use high-speed wireless solutions to ensure reliability. And then there was the mine's wet walls, rock, and metal environment – which meant that some wireless solutions wouldn't be up to the task. (They knew this for sure after trying a couple of alternatives.)
The mine opted to use Rockwell Automation® GuardLogix PLCs to control the safety on the winder. With that in mind, they chose a redundant wireless solution that would ensure safe communications – especially with so many lives depending on a reliable system. Two technologies were used on two networks. One features MIMO technology with panel antennas to communicate over 1 kilometer down the mine shaft. The other network uses radiating cable. Both networks are fed into a PRP switch, and if either experiences a communications loss, the other will take over. The mine has added 19 ProSoft Technology Industrial Hotspot radios to facilitate communications.
The clear transfer of diagnostic data to the PLCs was a contributing factor in the mine's decision to opt for Industrial Hotspots, as was the radios' support of Ultra-Fast roaming of less than 10 milliseconds. Add-On Instructions allow the PLCs to read all of the radio diagnostics, including temperature and signal strength packet loss. The PLCs then send this data to the SCADA, where mine personnel can analyze the information to help increase the application's efficiency, a benefit of the connected mine. Without this data, they would not know if a radio had failed or had intermittent issues due to the system's redundancy.
The mine's operators liked that ProSoft's radios are tried and tested to work with Rockwell Automation's controllers. The mine and ProSoft's teams also worked together before installation: ProSoft offered a site survey and proof of concept. Since wireless communications can be a challenging prospect in a mine environment, this extra effort prior to installation helped assure the mine of the radios' reliability.
Now, the mine is able to ensure its workers' safety – and maintain clear communications.
Learn more about ProSoft Technology's Industrial Wireless Solutions here.