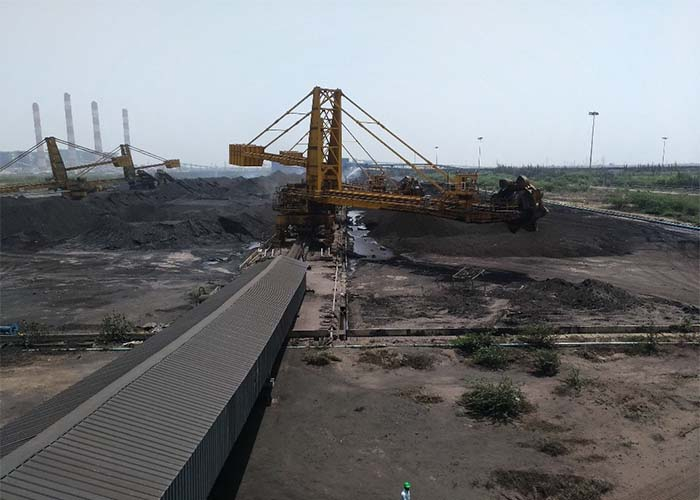 India Power Company Realizes Several Benefits After Wireless Switch
Coastal Gujarat Power Ltd. had a communication problem at its sprawling site in Mundra, India.
Their system was based on Wireless I/O technology, with limited data transfer capabilities. The system had 100 digital and 16 analog signals, and the company found they needed more to suit their site. The system had some bandwidth difficulties, and the lack of Ethernet connectivity meant the company could not access its control equipment. The Wireless I/O system wasn't diagnostics-friendly, which made troubleshooting difficult and lent itself to some serious downtime.
A change was in order. Luckily, the power company knew what it wanted based on what its previous system lacked.
With its distributor, Sheetal Wireless Technologies, Coastal Gujarat Power sought a wireless solution that would better fit its application. At the site, stacker-reclaimers travel on an approximately 700-meter track in the coal yard. The coal is used to ignite the boilers. The stacker-reclaimers send and receive data from the central control room's PLC. The company needed reliable wireless solutions that could deliver the PLC-to-PLC interlock data, and provide the ability to monitor and remotely access the PLC and HMI from the control room. The company uses Rockwell Automation® ControlLogix® L-61 controllers.
Coastal Gujarat Power considered a cable railing drum solution since the stacker-reclaimers are mobile. However, when the company had previously gone with this option, it had been plagued by high annual costs due to wear and tear. Such a maintenance-heavy solution was not ideal.
The end user opted for ProSoft Technology's 802.11a High Power Industrial Hotspot, a reliable option for long-range uses.
Coastal Gujarat Power opted for eight radios to help monitor its site. Now, Master and Repeater modems are in place to facilitate communication between the stacker-reclaimers and the control room. The company found they improved on the previous wireless setup in
every way:
Support for thousands of digital and 200 analog signals
Increased bandwidth, and serial and Ethernet connectivity
Direct diagnostic integration into the company's PLCs, which helped them streamline any troubleshooting
The radios also assisted in one of the company's longer-term goals.
"We have an eventual objective of an operator-less machine operation," said Jayesh Chudasama, an instrumentation leader at Coastal Gujarat Power. "The Industrial Hotspot radios are helping us take another step toward this goal by incorporating cameras into our application."
Another factor that helped the end user choose ProSoft's solution was the free technical support for the life of the radios.
Besides the clear communications and the improved diagnostic capabilities, the company realized reduced downtime, increased operational efficiency, and decreased maintenance costs thanks to its switch to Industrial Hotspots. Now the stacker-reclaimers can better communicate with the control room – and Coastal Gujarat Power has made headway on other operational goals.
Learn more about ProSoft Technology's Industrial Wireless Solutions