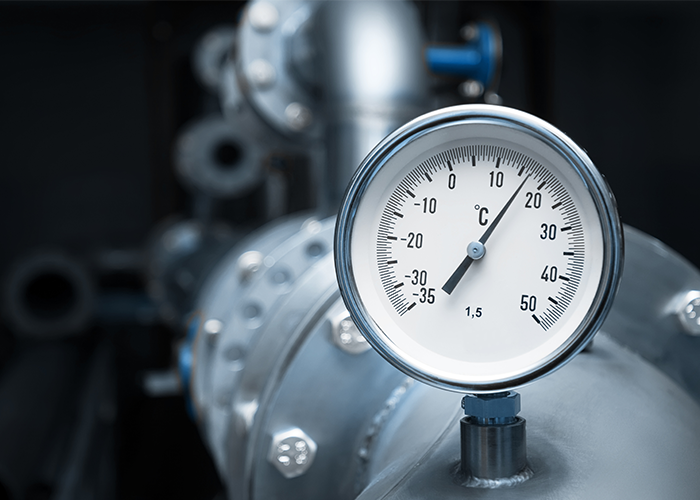 Keeping electrical systems cool while reducing maintenance costs
Keeping electrical equipment at the right temperature is key for many reasons: Besides the major safety factor, an issue with electrical components could lead to an emergency shutdown and losses in productivity and profits. Thus, staying alert to any changes in the operating temperature of your equipment is key.
A major oil and gas company has a location in Kazakhstan where they needed to ensure the cooling of packaged electrical equipment. Previously, if an alarm was raised that required attention, the system integrator would have to go on site to handle the issue. Even if it was a seemingly minor problem, that proved to be time-consuming and costly.
The distributor Vestra Industry had a solution in mind. By using Industrial Cellular Gateways from ProSoft Technology to remotely monitor the electrical equipment, they were able to implement a very modern alarm system: The gateways could receive the equipment's status from an EtherNet/IP™-based controller – in this case, a Rockwell Automation® Micro850 system – and send that alarm to a maintenance employee's cell phone. The maintenance person could then remotely connect to the PLC and troubleshoot the issue, no expensive travel required. The setup also helped ensure longevity for the communications setup as well since the solution supports 4G LTE worldwide.
"A reduced installation time for the project and the ability to remotely access important data via the PAC were key factors in the decision," said Mihai Marinescu, Technical Support Engineer at Vestra Industry.
"This solution helped reduce maintenance costs by 80 percent, increase production throughput by 70 percent, and reduce operating costs by 50 percent," Mr. Marinescu said.
Now the end user can rest assured that its electrical equipment is kept cool thanks to an innovative mode of industrial communication.