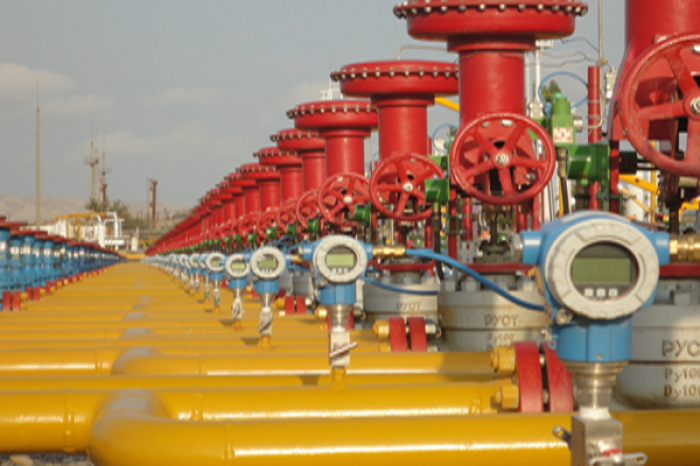 SOCAR deploys PlantPAx™ to maximize Kalmaz gas storage capacity and help improve efficiency and safety
Background
The State Oil Company of the Azerbaijan Republic (SOCAR) is involved in exploring oil and gas fields, producing, processing, and transporting oil, gas, and gas condensate, marketing petroleum and petrochemical products in domestic and international markets, and supplying natural gas to industry and the public in Azerbaijan.
Inkoel MMC process automation solution is helping SOCAR maximize the capacity of the Kalmaz underground gas storage facility at Hajigabul, 100km from Baku. As a Main Automation Contractor, Inkoel has supplied the core instrumentation and control system, and assisted with the associated scope along with the engineering design and responsibility for ensuring compatibility and interfacing of the automation system with interconnected devices.
The installation of a Rockwell Automation PlantPAx™ Process Automation Solution, with about 1,000 I/O, has increased visibility into the process, helping the plant improve control and run closer to its capacity. Automating data collection has also eliminated manual rounds at the plant, improving operator efficiency and safety.
Solution
The 520 smart measurement devices from Endress+Hauser are the real eyes and the ears of the process at the Kalmaz underground gas storage.
The ProSoft Technology MVI56-AFC Gas and Liquid Flow Computer allows PlantPAx to perform measurement of natural gas using ISO-5167 measurement standards. The module calculates flow rates, accumulated volumes, accumulated mass, and accumulated energy up to 16 m runs, making it cost-effective. The most significant benefit of using an in-rack MVI56-AFC flow computer is seamless communications providing data directly to the PlantPAx system. The calculation results are transferred back to the processor memory for use in the control application or for transfer to servers and the OWS supervisory layer.
With Ex Interface relay modules, the customer gained the right interface solution for the application. Intrinsically safe signal circuits are electrically isolated from the system and the process values are transmitted to the process control system with a high degree of accuracy.
The consistent and intrinsically safe solution for I/O addresses safety regulations for hazardous installation areas. The enhanced control and superior class visualization are all integrated on the PlantPAx system to help increase the operational reliability.
Results
"We got a robust control system within [a] short installation window time," said Dashgin Iskenderov, General Director Azneft PU (SOCAR). "The SOCAR team was also impressed with the PlantPAx system from Rockwell Automation and combined solution consisting of process management and flow computing."