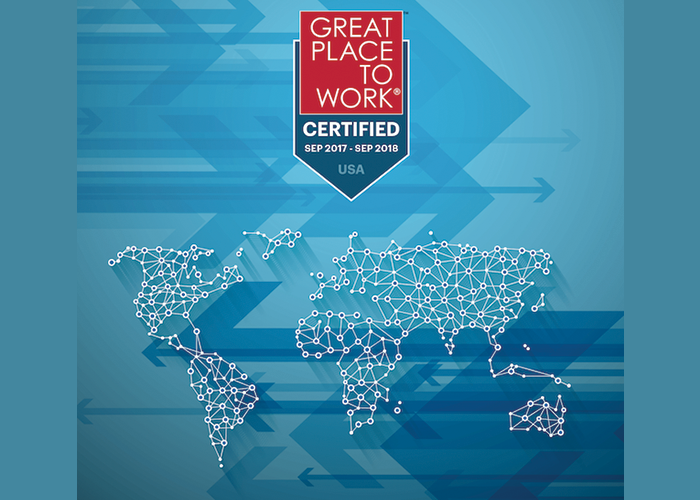 ProSoft Technology Certified as a Great Place To Work
ProSoft Technology, Inc., part of Belden Inc. (NYSE: BDC), was certified as a great workplace earlier this month by the independent analysts at Great Place to Work®. ProSoft Technology, Inc. earned this credential based on extensive ratings provided by its employees in anonymous surveys. A summary of their results can be found here: http://reviews.greatplacetowork.com/prosoft-technology-inc
"I am always impressed by the ProSoft team's strong teamwork, camaraderie and customer-centric culture," said Subhajit Bagchi, who was general manager at ProSoft Technology over the last few years until his recent internal promotion. "We're honored to receive this recognition of our great culture."
"As part of Belden's Network Solutions platform, the ProSoft Technology team amply displays the many attributes that make Belden a fantastic company to develop a career. Great teamwork, an obsessive focus on the customer, exceptional results and a determination to continuously improve and deliver breakthrough results are hallmarks of our fast-paced culture. We are proud that the ProSoft team have received this recognition and delighted they are one of the many exciting brands that you can work with at Belden," commented Dean McKenna, senior vice president, Human Resources at Belden.
"I want to extend my congratulations to the entire ProSoft team. The recognition comes as no surprise to me," said Dhrupad Trivedi, executive vice president, Network Solutions at Belden. "We are proud of their talent, teamwork and relentless focus on making our customers more successful."
Belden Inc., a global leader in high quality, end-to-end signal transmission solutions, acquired ProSoft Technology in mid-2014.