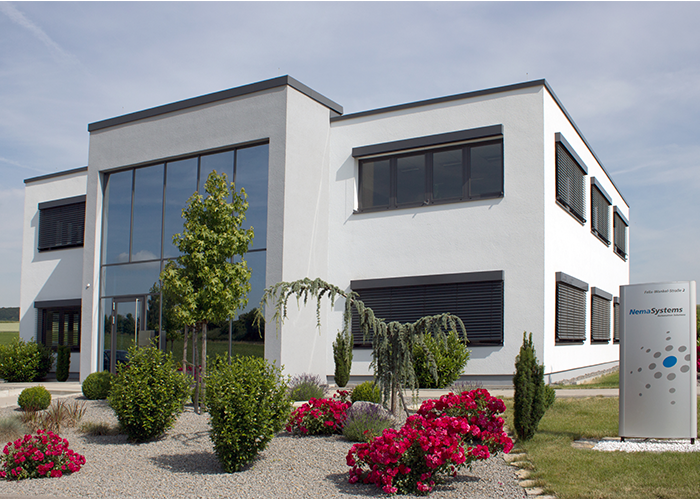 Partner Interview: Timm Weigel, NemaSystems
ProSoft Technology works with a number of distributors worldwide. Every so often on ProSoft Insights, we interview a distributor representative to learn more about them, their customers, and their experience with ProSoft's communication solutions.
For our latest partner interview, we talked with Timm Weigel at NemaSystems, one of the leading system providers in Germany for innovative and highly integrated automation solutions.
The partnership with ProSoft and other well-known companies enables NemaSystems to provide projects starting from concept shop design up to complete engineering and commissioning services. Working across industries, they select the right solution that best fits their customers' needs. NemaSystems said its customers can benefit from the long-term experience of their engineers and technicians based on the different applications that they have done over a long period of working with the products of their partners.
About the interviewee:
Q: Please describe your typical workday at NemaSystems.
A: As a salesperson at NemaSystems, I have a very varied and exciting working day. My area of responsibility comprises the acquisition of new customers, the sale of complete automation projects, and the consultation and support of our customers.
Q: How long have you been working in the company?
A: I have been working at NemaSystems since the beginning of 2011.
Q: How do you value the partnership between NemaSystems and ProSoft Technology?
A: As a ProSoft Value Added Partner, we find our customers in almost all sectors of industry. Therefore, we use a large part of the ProSoft Technology product portfolio. Here we can always rely on the high quality of the products and the superior support.
About your customers:
Q: What would you say are your customers' biggest priorities this year? Anything you're hearing more about from them?
A: IIoT is currently becoming more and more important. In addition, less downtime and modernization of production lines are in focus for our end users. Also, machine builders increasingly use remote maintenance.
Q: What are the top values your clients are looking for when it comes to selecting industrial automation products or services?
Good price-performance ratio
Slim and robust design
Long-term availability in the market
Superior support
Easy to use
Doing business with ProSoft Technology:
Q: How have ProSoft solutions improved your clients' operations?
A: We are active in all areas of industry. Our customers have to work with a variety of industrial protocols. Together with the excellent product portfolio of ProSoft Technology they are able to cover these different protocol requirements.
Q: What ProSoft solutions have proven especially popular with your customers, and why?
A: Currently, Belden Horizon in combination with the VPN gateways is very well-received by our customers. Especially machine builders can save a lot of money here when they remotely dial in. (In this case study, discover how a NemaSystems OEM customer saved time thanks to remote monitoring.)
Q: Do you have any anecdote/story to tell us about ProSoft?
A: Last year we equipped an amusement ride application with ProSoft's wireless access points in combination with a leaky cable solution. At the end of the commissioning phase, we had the pleasure to do some test drives for free!