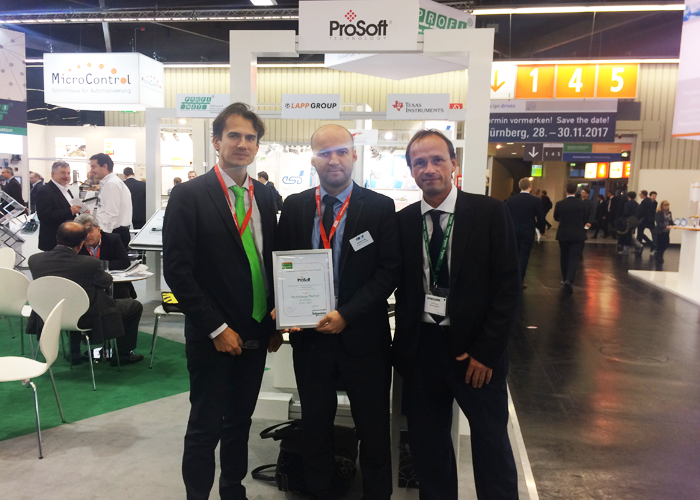 Schneider Electric® names ProSoft Technology 'Gold Technology Partner' for Industry 2016-2017
ProSoft Technology was named "Gold Technology Partner for Industry 2016-2017" by Schneider Electric® at the SPS/IPC/Drives fair in Nuremberg, Germany.
For Loïc Régnier, Strategy and Partnerships Director at Schneider Electric, this award is consistent with previous years: "For 20+ years, ProSoft Technology has been awarded every year Gold Technology Partner. ProSoft Technology is a reliable partner that we are pleased to work with."
"Being recognized by Schneider Electric as 'Gold Technology Partner' every year confirmed the level of excellence we are able to maintain with them. This is a result of the strong strategic and technological relationships we have with their engineers. Being from France, working with Schneider reminds me of my early days in college when we were taught industrial automation practicing on their PLC. It is always an honor and a great pleasure to be recognized by this leading global company," said Aurélien Fabre, Regional Director Sales & Marketing - EMEA.