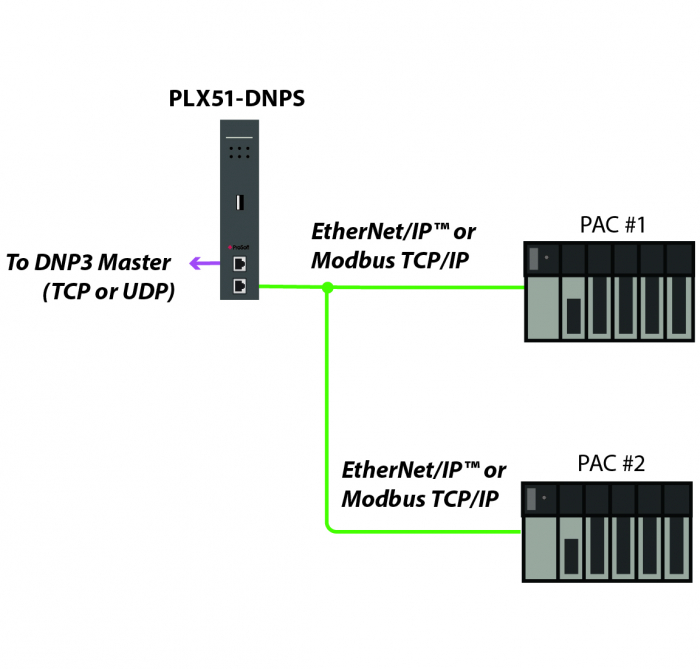 Increase Data Integrity in Your DNP3 Application
Information from utilities' field devices serves many purposes, including:
∙ Usage details
∙ Outages or other service issues
∙ Maintenance signals
∙ Timing of certain events
∙ Operational integrity
Losing even a bit of that data can be detrimental to the utility's efficiency and productivity or other end users' service commitments, reputation, and the potential environmental damage to the surrounding area. Without accurate data, a utility could under- or overcharge consumers for their usage – or miss a signal that indicates an imminent issue or issues with meeting regulatory compliance.
No holes in your data
DNP3 is prevalent in utility applications around the world, including in over 95 percent of North America utilities. Its scalable nature and time-stamping at the source provides the data that many companies need for regulatory compliance and to maintain reliable service that can expand as the coverage area grows.
ProSoft's latest DNP3 gateway aims to make that data collection as thorough as possible. With reliable communications that help utilities maintain data integrity, the gateway can help companies:
∙ Get remote alarms faster
∙ Collect and access accurate, time-stamped data that's stored locally
∙ Predict future maintenance based on collected data
∙ Meet regulatory requirements for data accuracy
The new gateway enables DNP3 connectivity to field devices using EtherNet/IP™ and Modbus® TCP/IP, providing protocol flexibility. Data stays secure thanks to the module's DNP3 Secure Authentication v5 feature. It also supports Device Level Ring applications, or the Ethernet ports can be used as a 2-port unmanaged switch.
And as your service area grows or you add more field devices, setup is a breeze with the PLX50 Configuration Utility – making it that much easier to get the complete data you need.