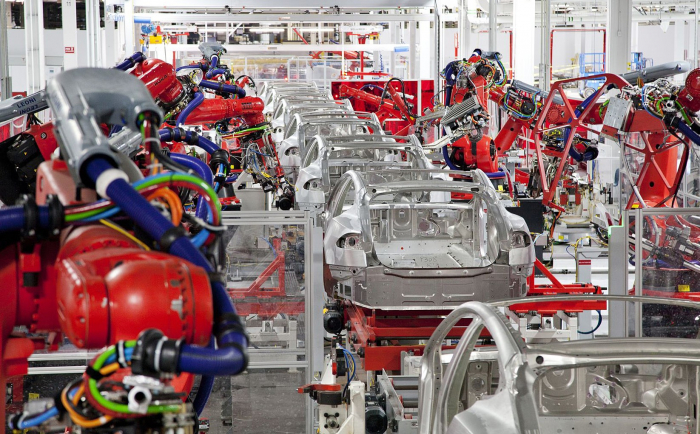 Increase Safety in Material Handling Applications
While the supply crunch has eased a bit for some industries, logistics facilities remain busy hubs. Filled with autonomous mobile robots, automated guided vehicles, employees, and goods, there's no shortage of activity and moving parts.
Keeping employees safe from these moving parts – and making sure damage isn't done to your facility or the goods it stores, hampering production and delivery – is essential. Wireless connectivity solutions can help ensure that safety is maintained in material handling applications – read on to discover factors you should consider when selecting a wireless product for your facility.
Industrial vs. Commercial
You probably wouldn't look at your home Internet service and figure the same coverage would work as well for a major facility. Likewise, you shouldn't equip your facility with commercially available wireless radios that are synonymous more with walkie-talkies than major factories.
There are a few reasons why industrial wireless radios have the edge here:
· Robustness: Industrial radios are designed to withstand inhospitable environments. Some industrial wireless radios can also ensure adequate connectivity even in facilities that are crowded with signals.
· Integration with your PAC: A typical setup will have one primary radio that connects to your control system, with access points on mobile equipment and at other locations as your application requires. Industrial wireless radios allow for streamlined integration with your PAC, ensuring radios' real-time data is directly transferred to your control system.
· Security: Industrial radios can provide more security than commercial models, keeping proprietary information safe and bad actors out.
Fast, Precise Connectivity
You also want to make sure that the wireless radios you choose can give your employees, control system, and other radios real-time information as to their rapidly changing location.
Industrial radios allow mobile equipment to send their location to the primary radio and other access points in real time, which helps ensure other equipment won't hit it – and, most importantly, employees know where heavy equipment is at all times to increase their safety.
Pairing wireless radios and a functional safety protocol (such as CIP Safety or PROFIsafe) is an especially wise idea for applications involving mobile equipment. Check out this application guide to get details about combining wireless connectivity with functional safety protocols.
Flexibility for the Future
Opting for a wireless radio that can be easily implemented can help keep your employees safe when new equipment is added. A streamlined installation and configuration process ensures that this work won't fall by the wayside when adding new moving machinery.