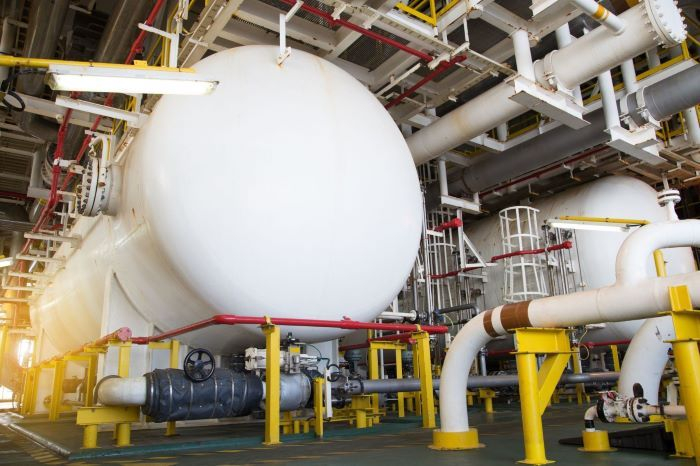 Separator Connectivity for Oil and Gas Applications
Our focus on communications for oil and gas applications continues today. Previously, we discussed the remote collection of production data.
The separator in wellpad applications requires reliable communications to ensure the separation of oil, gas, and water – and then get these resources where they need to go next.
Efficient connectivity can start before a separator even reaches your wellpad. If you're using distributed I/O (such as POINT I/O), the separator's instrumentation, gauges, and electrical components can be pre-wired at a manufacturing site. When it's then delivered to your wellpad site, the remaining setup tasks are to hook up the separator's power and Ethernet cable. This saves you setup time on-site – without the use of distributed I/O, installation and wiring would begin when the separator arrived.
Connecting to Modbus Components
Forging those POINT I/O connections between disparate equipment can present a challenge. Protocol converters can help.
On your separator, you'll likely need Modbus® connectivity. The protocol is used by smart pressure or temperature transmitters that need to connect to your application. POINT I/O to Modbus modules are available for short- and long-range communications between your separator and processor.
For applications that need standalone communications, Modbus gateways can connect your separator back to your PLC.
Wireless Radios for Separator Communications
Due to its function, the separator needs to work in conjunction with several areas in your wellpad application, including:
∙ Status communications to the control house
∙ The wellpad, which needs to pump oil, gas, and water to the separator
∙ Tanks, which receive oil and water from the separator
∙ The scrubber, which will receive gas from the separator before sending it to the pipeline and/or generator for the central tank battery
Not a fan of connecting all that to the separator with cables? We hear you. By pairing a master radio with access points throughout your wellpad application, you can connect the separator to other equipment. This setup takes minimal setup time and allows you to add additional access points to your network as your application expands.
Contact us to learn more about connecting each part of your oil and gas application.