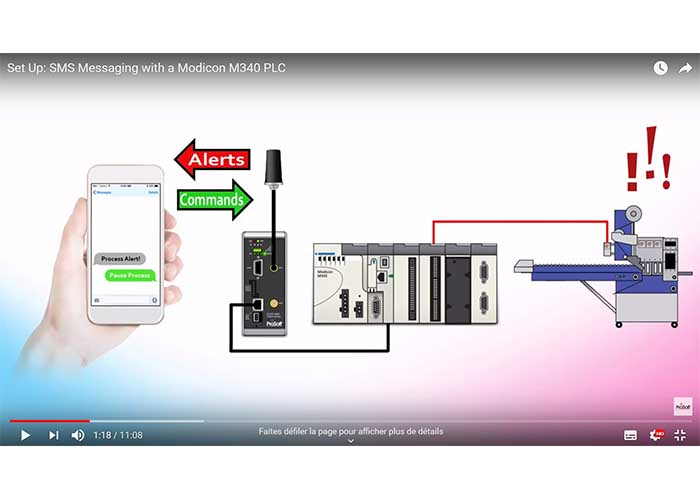 How to connect an ICX35 to a Modicon® M340 PLC over Modbus® TCP/IP
In this follow-up training video about ProSoft Technology's ICX35-HWC Industrial Cellular Gateway, you'll see how to enable Modbus® TCP/IP communication and use a Derived Function Block to communicate with a Schneider Electric® M340 PLC via SMS text messages.
You'll also find out how your PLC can be used to access your gateway's status data, including signal strength and data usage.
Note: The Sample Program for Schneider M340 is NOT available from the ProSoft Technology website at this time. To find out more about the gateway, click here.