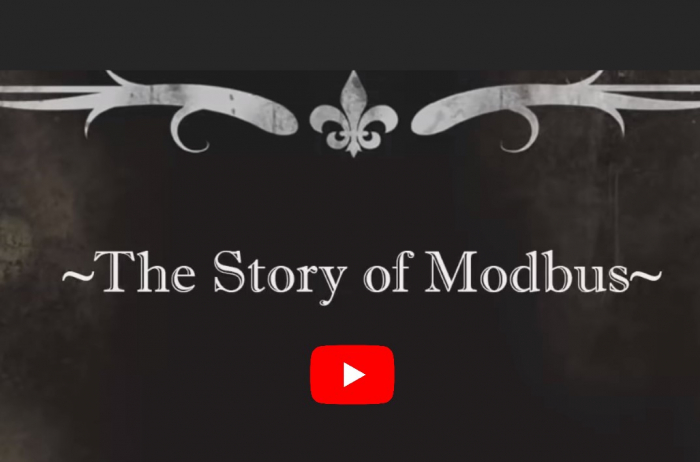 Modbus 101: The Protocol Basics You Need to Know
Modbus is a classic and widespread protocol for a reason. Originally developed by Modicon in 1979 for use in the company's PLCs, the serial communications protocol has become a giant in the industrial automation industry. Today it's an open protocol, used by a variety of devices.
That's where ProSoft came in over 30 years ago: Our first module linked an Allen-Bradley® processor to a Modbus SCADA host. (It definitely points to why we're still sometimes referred to as "the Modbus guys.")
We still hear a lot of questions about Modbus at industry events, and our support team gets a lot of queries as well.
Today we're taking a brief look at the three primary variations of the Modbus protocol; and sharing a full explainer video exploring the protocol, including Modbus data addressing; float and double integer values and how Modbus handles them; and more protocol basics you need to know.
Modbus: ASCII, RTU, and TCP/IP
Modbus ASCII, Modbus RTU, and Modbus TCP/IP are the three major types of Modbus protocols used today.
∙ ASCII characters were used in Modbus' initial development, and it's still used today in a variety of applications, including equipment at oil and gas sites, and in barcode readers in logistics facilities. It's incompatible with Modbus RTU, so devices using one cannot communicate with equipment using the other.
∙ Modbus RTU is implemented most frequently, and uses binary coding. Modbus RTU devices can employ one of three electrical interfaces – RS232, RS485, or RS422. RS232 is ideal for point-to-point connectivity that needs to cover a distance of less than 50 feet. If you need multi-point connectivity and/or have a distance of greater than 50 feet, you'll want to opt for RS485 or RS422.
∙ Modbus TCP/IP was one of the first industrial Ethernet protocols. Essentially, these applications have Modbus devices use Ethernet cables and switches to communicate with each other. A typical Modbus TCP/IP implementation features the use of an MBAP header, which includes the identifying information that's needed to route the data to the correct device. Serial messages can also be sent as RTU messages encapsulated in a TCP/IP packet. However, devices must be set up to use either MBAP or serial messaging.
Check out the full Modbus primer below:
Which Modbus connectivity solution does your application need?