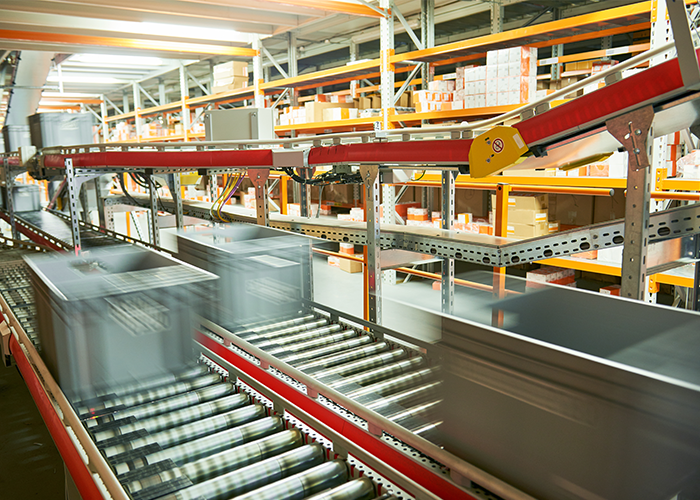 Watch the Tutorial: Wireless Considerations for Automated Logistics Applications
Facilities where automated logistics equipment abounds have been especially busy in 2020, a trend that is on track to continue in 2021. The pandemic has strengthened reliance on consumer packaged goods – and online orders of them.
Reliable packaging and delivery of these items is essential, and thanks to "the Amazon effect," the timeframe has shortened between when a consumer makes the order and when they expect it to show up at their door.
Wireless solutions can help, ensuring reliable movement of automated equipment at logistics or fulfillment facilities. Brian Allport, Global Business Development Manager at ProSoft, discussed key wireless considerations for automated logistics applications during a session this fall. Watch the video below, and check out our top three takeaways from his presentation:
∙ Networked equipment is essential: Different equipment is used depending on the facility, but typically we can expect to see automated robotic devices, guided vehicles (AGVs), and/or automated storage and retrieval systems. Connecting this equipment is essential to maintain the control and safety of the facility. Here's a look at how a logistics application's network segmentation may appear:
∙ Industrial equipment makes a difference: A communication booster from a commercial retailer isn't going to cut it. You probably already know that, but consider the business benefits you'll gain from reliable wireless communications built for an industrial environment. You'll enjoy greater machine uptime and increased productivity. Industrial wireless radios' real-time connectivity and integration with your control system can help you achieve these tangible goals.
∙ Plan, plan, plan: You know the layout of your application and other key details. But in implementing a wireless network you need to note your technical requirements, including the data rate you'll need; how many carriers you'll be connecting; and the type and location of antennas, among other specifications. This can be quite the undertaking, so working with a trusted partner is ideal. (Contact us to learn more about available services for network planning and installation.)
Watch the full tutorial to learn more about specific logistics applications and how wireless solutions can be used to ensure reliable communications in fulfillment facilities:
Learn more about industrial solutions for logistics applications.