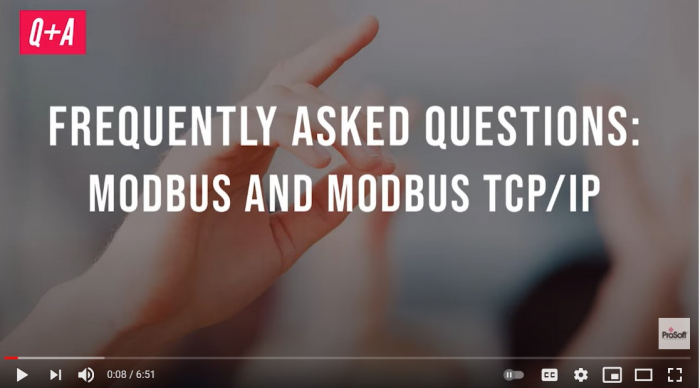 Your Frequently Asked Questions: Modbus and Modbus TCP/IP
ProSoft has converters for a variety of protocols, but we may be most known for – and get the most questions about – Modbus and Modbus TCP/IP, common protocols used in our in-chassis and gateway solutions.
We recently talked with Chris Hines, ProSoft's Global Technical Support Director, to get the answers to some of the most common questions ProSoft's support teams receive about the protocols. Check out this short explainer to learn more about Modbus RTUs, ideal applications, and more!