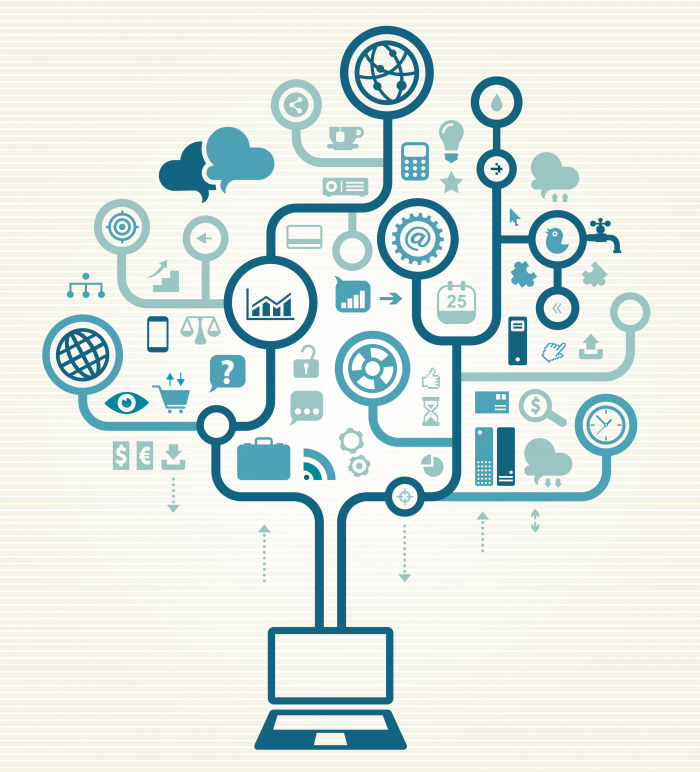 What to Consider When Starting Your Industrial Internet of Things Journey
Do you consider yourself an Internet of Things Engineer? You should! Think about what the Internet of Things really means. According to Wikipedia, the Internet of Things "is the network of physical objects or 'things' embedded with electronics, software, sensors, and connectivity to enable objects to exchange data with the manufacturer, operator and/or other connected devices..." As an automation industry veteran, that sounds really familiar. We have been connecting intelligent devices to control networks for decades. We're pioneers!
The Industrial Internet of Things opens up some interesting new possibilities for automation, so you should begin planning how you can get your system "IIoT Ready". The good news is that you likely have many pieces in place already – intelligent field devices, industrial networks, perhaps even some Internet Protocol-based infrastructure. Here is some food for thought as you consider how your system can fit into this new world of connected machines.
• Network Migration – While many of your field devices are likely already on a network, it is probably not an Internet Protocol-based network. Not to worry! As you see the need to move device data up to higher-level systems, you won't need to scrap that tried-and-true device network. Gateway devices and in-rack protocol interfaces in your controller allow you to easily connect those older networks to the IP-based applications that need that device data. Serving up data from smart devices adds value to your operation, but it doesn't necessarily require changing everything that is already there.
• Cybersecurity – While the interoperability of the IIoT brings great benefits, it also opens up new risks that we need to address. In reality, many automation systems are already "connected," so cybersecurity should already be on your mind. It is important to understand what equipment can be accessed by whom, what connections are necessary and not necessary, and how data that's transmitted outside the boundaries of your organization's network is protected.
• Start Small – Vendors everywhere have grand visions for what the IIoT can do for manufacturers. But remember, you don't need to dive in head first to get benefits from IIoT. Look for applications in your industry that make sense, and give them a try. One of the best parts of the IIoT concept is its scalability – Internet-based applications can just as easily serve one deployment as one million. Pick an interesting application, and run a pilot in a small area. There's no better way to learn about a new technology than by giving it a go.
• Get Help – Most importantly, work with vendors you can trust. When it comes to industrial networking, ProSoft Technology® has been helping engineers get different equipment all talking the same language for more than 25 years. We can help you navigate your IIoT course, from connecting older Modbus® and PROFIBUS networks to enabling remote equipment connectivity via cellular networks. When you're ready to start the next phase of your IIoT journey, we're here to help make it happen!