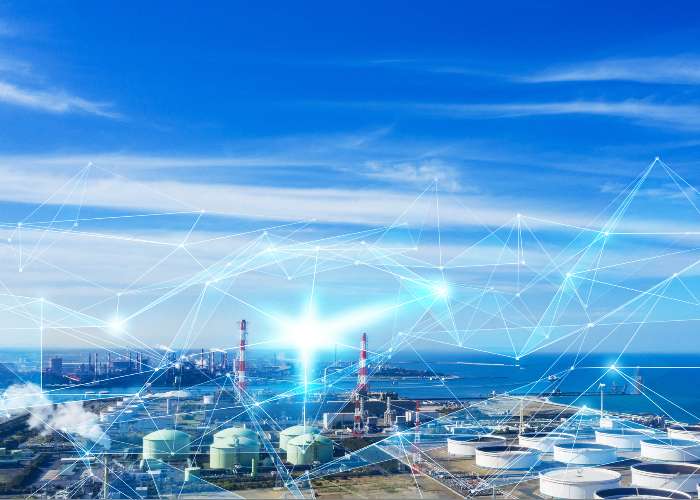 Ease Your On-Site IIoT Tasks with a Secure Managed Network
If you've heard it once, you've heard it again and again (usually here, from your resident IIoT superfan): Accessing data is a key initial step on the path to IIoT benefits. At the end of that path could be some awesome benefits – predictive maintenance! energy efficiency! increased production! – but at the start is figuring out how to connect equipment to other devices and back to your control system.
The benefits are exciting, but the beginning may seem like a slog – especially if you're not sure where to start. (As a reminder, in-chassis modules and gateways can help with those connections!)
But there are ways to help streamline the process, and that's what this week's post focuses on: Using a managed network to ease data collection and analysis, and realize IIoT benefits.
So is this a network I manage?
Well, you'd add sites to it. (Spoiler: Managed networks can truly be as streamlined as that.)
If your application involves many dispersed sites – such as a utility service area – you're likely already familiar with the process of setting up communications to each spot. You've headed out to each for troubleshooting or to retrieve results (for example, from gas meters). You may have had to retrieve data in some other way when communications went down (fun times). Some of these sites and their communications were designed with radios or leased line modems that weren't necessarily designed for the distance your operation now requires. Or the Industrial Internet of Things data collection that's now prized.
At issue as well can be an adequate way to scale the application as service areas grow. The downtime and work involved in setting up a new site is sometimes unavoidable, yet a painstaking process. That's especially the case when legacy devices mix with newer equipment, or network maintenance needs require extra attention.
With a managed infrastructure communications network, the networking would be taken care of. Cellular connectivity would send the data directly back to your control system. And you'd go on-site only when absolutely necessary – including the few minutes it would take you to set in place a new gateway.
A few minutes?
Yep. We know, usually this would require more time, maybe some four-letter words (we don't judge here), the works.
With an always-on infrastructure communications network monitored via a cloud-native service, you'd install a gateway at each location you need to monitor, set it up so you can access it in a secure cloud platform, and…yep. That's what you'd do. That's the setup list.
With a secure platform, you'd then be able to log in to see site performance, and maintain gateways from the remote connectivity service on your computer. Have a new site to add? Installing a new device is a breeze.
Just like that, you have an IIoT infrastructure network that you can monitor from anywhere – cutting down on the travel and some maintenance that used to be a necessity. The rise in cellular connectivity means that this type of network is a reliable alternative to its predecessors – which were connected but required significantly more upkeep.
That extra time can help you ease your on-site IIoT tasks – while freeing up time for a high-level view of improvements you can make thanks to the data you're automatically collecting at each monitored site.
Is it secure, though?
That's the big question. Not all managed networks – or remote connectivity services – are created equal when it comes to security.
Here are a few considerations to look for when choosing a service for your coverage area:
∙ Defense-in-depth: This is a multi-layered approach that can include token-based two-factor authentication (you may see this sometimes as 2FA), single-use access credentials, 256-bit AES encryption, and Single Sign-On (or SSO) support.
∙ No PC software installation: A managed network by definition should take care of system updates for you. Installing the service on your PC yourself – and managing any updates – is a potential entry point into your operation for hackers.
∙ Activity log: An audit trail can clue you in to changes made to equipment, access permissions granted, and other information in case you need to look back on the details, or make it available as a regulatory document.
With a properly secured and managed infrastructure communications network, you can streamline data collection – and be on your way to IIoT benefits.
Learn more about always-on communications for your application.