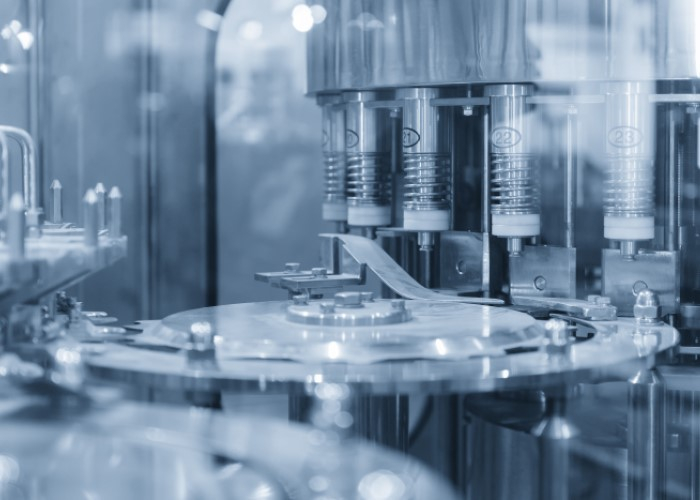 How Machine Builders Benefit from Data Loggers
A machine builder plays an important role in the industrial automation ecosystem. They bring highly specialized knowledge and a skillset that helps their customers increase productivity and efficiency. A traditional machine builder's standard business model is typically:
Design, build, and deliver the machine
Provide warranty
Provide commissioning support
They would then move on to their next customer. But advances in remote connectivity have upended this model. A significant benefit of remote connectivity is access to additional machine and process data. The access to this extra data allows machine builders to provide additional services to their customers focused on improving service, reliability, and user experience. These additional services may provide new revenue opportunities to the machine builder.
But in order to capitalize on these potential new revenue opportunities, it is critical that the machine builder has access to the correct and accurate data. This is where data loggers come in.
Benefits from data loggers
Let's take the case of a specialty packaging machine builder. Assume they have been in business for over a decade and are now facing increased competition, threatening their survival. To stay ahead of the competition, the machine builder is looking at providing additional services like:
Performance monitoring on the machine to help reduce downtime
Supplying the special packaging material
Extended warranty and prompt technical support
Their new services contract requires them to meet certain KPIs to be compensated without penalty. The machine builder realizes that while the additional services do provide revenue potential, they need access to the right data at the right time.
The function of a data logger is to log data with a time and date stamp at the activity source. For example, the amount of packaging material may be logged when there is a percentage change in weight. This can then be translated to how much material the customer has left. The machine builder can use this information to proactively supply the required material on time. This will help ensure their customer has little to no downtime, thereby increasing the customer satisfaction/experience level, and positively affecting the bottom line for both businesses.
Then there's the matter of an extended warranty. Warranties cost money. So if, as a machine builder, you are going to provide this as a value-added service, you want to ensure the service is not being taken advantage off. The data logger can help the machine builder by recording critical machine data with a time stamp at the source for an extended period of time. This data can then be used by the machine builder to analyze machine performance and changes, and then decide if the issue is indeed a valid warranty claim.
A data logger can also be a critical part of the success and future growth of a machine builder. Let's say the machine builder has had a first-gen machine out for several years, and it has been very successful. But now, sales have plateaued and customers are asking for increased performance. To help design the next-gen machine, analyzing current machine performance data from real-world applications will be critical. The data logger can help capture the required information for extended periods of time that the machine builder can retrieve manually or automatically using a common interface like REST API. This data will then help them deliver the machine that their customers want!
Machine builders play an important role in industrial automation. To help increase services like extended warranties to their end customers, the data logger is a valuable tool and an inexpensive investment to ensure the highest level of customer satisfaction for their customers.
Learn more about data loggers and other secure remote connectivity solutions.