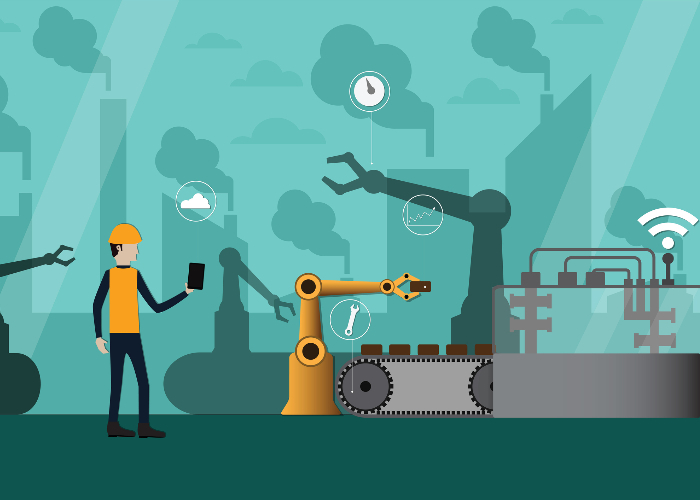 IIoT: Real-Time Monitoring Enables Real-Time Decisions
More customers in the industrial world are embracing the Industrial Internet of Things. While a number of factors has contributed to the way tech has evolved and changed, there are a few main reasons for the increased adoption of IIoT tech: The reducing costs of cellular communications, the proliferation of open-source platforms, and the emergence of the Automation and Data Exchange (ADX) Engineer. These very different factors have one important thing in common – they facilitate better, easier communication between teams and locations.
Everything Goes Open Source
After moving on from slow point-to-point systems, PSTN, serial radios, and ethernet in previous decades — each with their own advantages and disadvantages — the industry moved toward proprietary protocols in the 1990s. These became popular because they were cost-effective, efficient, and could be adapted easily to suit specific customers, applications, or geography.
But there were downsides too. Proprietary protocols required specific hardware and were often platform-dependent. A lot of data was trapped in a proprietary language. End customers realized the reliability of their data depended on a single enterprise, and if that company went under or decided to pull support for a product, they had to start from scratch.
This inspired a slow migration over to open protocols. The proliferation of open-source platforms and communication protocols make transferring and translating data easy and secure. Different types of data can all be viewed on a single, common format and dispersed to teams as needed.
Since the launch of 4G — and now with the rollout of 5G networks — cellular has reached new levels of speed, reliability, and security; It's no longer just a technology for the consumer sector.
Cellular coverage is ubiquitous now. In addition, machine-to-machine and network service providers have to guarantee high network availability. This has spawned a generation of reliable hardware that incorporates this technology. Now customers can enjoy reliable and high-speed telemetry networks with minimal or no upfront infrastructure costs.
Previously unmonitored assets can now be monitored, due to the rapidly decreasing costs of data usage. Cellular networks also make it easier to access more accurate performance monitoring, make remote firmware and program upgrades, and perform diagnostics on field instruments. Teams can push data in the form of SMS, e-mails, and reports directly to the endpoint without the need for SCADA. They can also enable instant alarm notifications to multiple recipients, and increase security with firewalls, VPNs, and protocol-based encryption.
A New Kind of Engineer
The second shift that left the door open for the IIoT to emerge is the convergence of IT and OT through a new type of engineer called the Automation and Data Exchange (ADX) Engineer.
The ADX Engineer is a new position that has only reached widespread awareness in 2019. The role requires someone with experience, and a very good understanding of both IT and OT processes, as well as the requirements and challenges and to solve these using the IIoT. That's not an easy position to fill and it's not enough to simply hire an ADX engineer and move on. A task force comprised of key people on both OT and IT teams should be assembled to meet regularly with the ADX engineer as well.
The key to making this role work for a team is making the right hire and supporting them with the right team. A good candidate will be knowledgeable about the responsibilities and requirements of both departments and a knack for communicating. With this human-centric approach, the IIoT brings another layer of convenience and support.
The IIoT allows for real-time monitoring that helps teams make real-time decisions and empowers different people in an organization to act on data more quickly and easily. Managing large, complex systems and teams separated by geography will never be easy, but with the right people in the right roles and IIoT tech, monitoring and maintaining industrial systems is better than ever before.
Discover how you can leverage the IIoT to achieve productivity improvements.