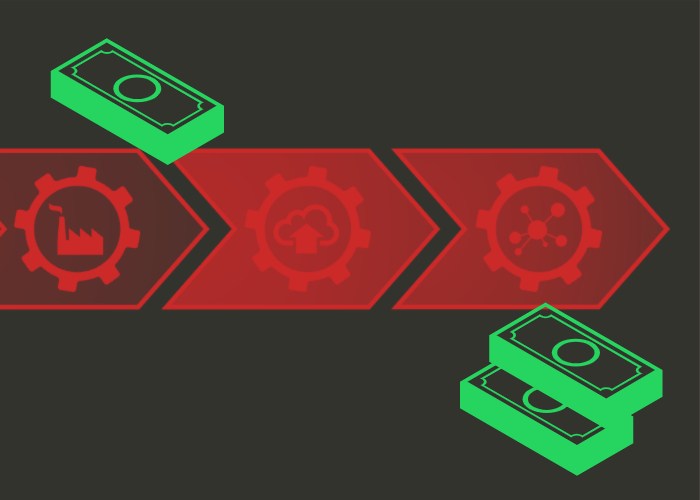 Modernizing When CapEx Isn't an Option
Apologies if we're popping a bubble here, but it's undeniable that at some point your legacy equipment will need to be updated.
For some companies, that might be a proactive decision based on the IIoT benefits that can result from newer equipment. For others, it might be delayed and result in some downtime.
We're fans of the former approach, but it can be a hard sell – especially right now.
The lower-risk, no-CapEx alternative
At a time when it can be hard to successfully determine short-term forecasts, capital expenditures may be facing a more restrictive review. Every business has its priority list during this time, and a CapEx-fueled, proactive rip-and-replace likely won't top the necessities. Especially considering the downtime it'll incur.
By modernizing in phases, you can time the work based on operating expenditures you may have available each year – aka the "use it or lose it" fund. There will be no all-at-once systems change – and the associated downtime – that's a hallmark of a standard rip-and-replace. (In some updates, you can even avoid changing the PLC code!)
The phased approach can also help you slowly integrate new equipment into your existing facility, ensuring your devices can work in parallel. Continuously improving your facility in this way can help you identify and achieve new IIoT-based operational goals as well. When you're able to connect newer equipment to your disparate devices, data collection and analysis will also get a boost.
A big bonus for any company, of course, is the ability to stay competitive. It's fair to say 2020 has not gone according to anyone's plans. But as the current business climate evolves, with shifting consumer demands at the forefront, having the capacity to meet those needs will be essential. Adopting a lower-risk proactive approach now can help your facility achieve that readiness.
Modernizations in the real world
Wondering about how phased updates of legacy equipment have worked for other companies? Here are a couple of our favorite case studies:
∙ American Castings was able to keep their existing SYMAX I/O – even after migrating to a new Rockwell Automation® ControlLogix®. That allowed them to run the existing and new equipment in parallel, and ensured they didn't miss a beat when it came to production. They also estimated a cool 140 hours and $100,000+ saved.
∙ Beer was at stake for Brains Brewery if they couldn't update their 27-year-old PLC-2 controllers in their three-day downtime window. They were able to modernize within that timeframe; retained their existing Remote I/O; and had a project cost that was 40 percent less than that of an alternative solution. We'll raise a glass to that.
Find out top business improvements you could achieve by modernizing.