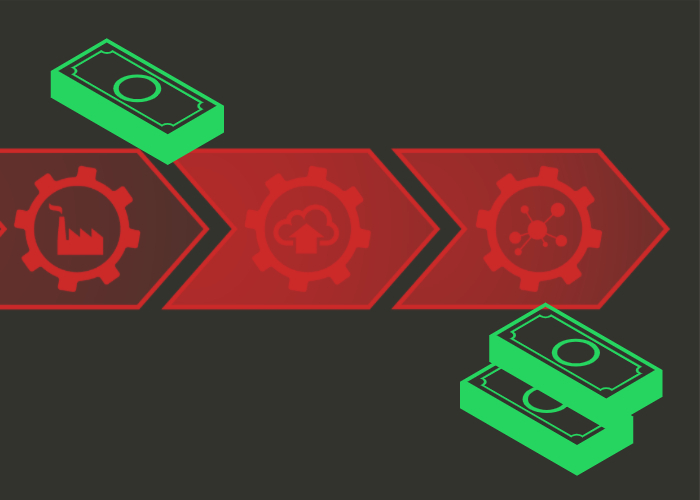 New Year, New OpEx Dollars: What's Your Modernization Plan?
You probably know by now that leaving modernization on the back burner till the very bad day when equipment fails, there's no spare, and production hits quite the snag is not the greatest of plans. And no one relishes the idea of walking into the boss' office with the idea that you update everything soon in a proactive way – unless your company is that rare unicorn where major investments are for the taking and time is not an issue.
There's an in-between option here (whew!). Modernizing in phases takes some planning, but the good news is that you can time it based on your budget and your existing equipment. On the financial side, you won't need to get a massive CapEx request approved – something that you'd likely need for a traditional rip-and-replace. Instead, making incremental changes will likely allow you to use OpEx dollars to modernize. Being able to allocate funds from this annual budget category will help you ensure huge investments won't be a modernization necessity during a time when upgrades are being closely considered.
Over the years, we've been creating resources to assist in modernization plans – including how to get bosses, who have their eye on both the future and budgets, on board. Bookmark this page to share these with the powers that be at your company when you're making the case to proactively use OpEx dollars this year.
Wait, you don't have to change your PLC code?
Yep, we know. Pretty major.
The modernization gateway essentially emulates your legacy equipment. You'll retain your previous I/O data from your legacy drive, FLEX I/O adapters, or PanelView HMI. If you don't relish the idea of rebuilding your code from scratch, it's a serious time-saver. (Curious about the overall setup? Check out our training videos.)
Not having to change your PLC code is a major technical benefit, but just as helpful are gains that modernization brings to your overall application. This includes equipping your operation with connected systems (hey there, IIoT) and reducing maintenance costs.
Modernization toolkit
Help is here when you're trying to update:
∙ Allen-Bradley® Remote I/O- and DH+-based systems
∙ ControlNet or DeviceNet devices
If you're migrating from another manufacturer to a new Rockwell Automation® system, we've got you covered with phased migration solutions.
How has this looked in the real world?
∙ Brains Brewery didn't miss a beat in its beer production when modernizing from its PLC-2 systems – an upgrade that cost 40 percent less than an alternative solution. (Cheers all around, basically.)
∙ Tillamook Creamery was able to keep producing treats while migrating its legacy equipment:
∙ American Castings switched from a SY/MAX PLC to a ControlLogix®. They estimated 140 hours and over $100,000 saved, thanks to being able to run the old and new systems in parallel.