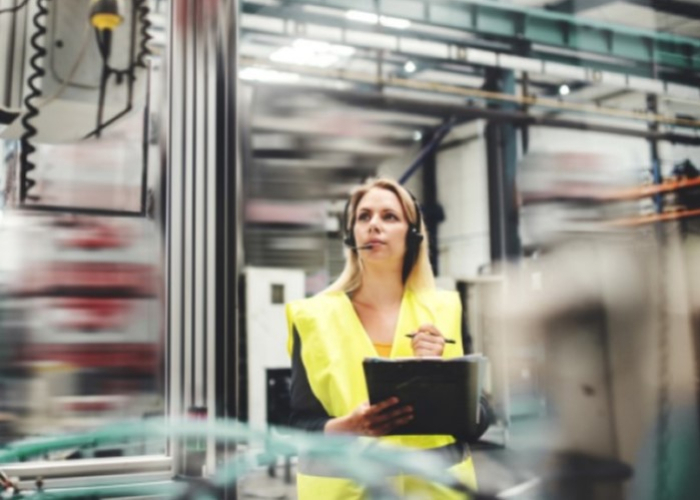 Planning for Industrial Wireless Communications: What You Need to Know
You might have come to consider industrial wireless for your facility in any number of ways: Seen a demonstration at a trade show or training event. Read case studies about how it boosted reliability for AGVs, bottling machines, roller coasters…the list goes on. Or maybe you've had to replace cables or slip rings enough times to know that maintenance-related downtime is an experience you'd like to avoid.
But much like you wouldn't buy a house unseen or invest thousands without seeing a business plan, it's not a good idea to decide to explore wireless networks one day, then the next place radios where the mood strikes and call it a day.
Why Wireless?
Implementing wireless solutions oftentimes comes from one of a few motivating factors:
∙ Increased reliability: Wireless devices allow for more real-time data, which can be sent to an existing control system. With mobile equipment on the rise, this can help protect the return on investment you gain from expensive systems.
∙ Decreased downtime: Even perfectly behaved wireless alternatives need to be maintained – which means at least some downtime, and a resulting production loss. Even less fun are the cable mishaps from human error – they will happen, and there will be downtime.
∙ Scalability and flexibility: Chances are your site could look different 5 or 10 years from now – including new areas requiring reliable connectivity. Is Future You going to want to rework a wired communications network for each new communications need? (We're just gonna assume that's a no.) Using a wireless network means streamlined integration if you need to add an extra radio or five – and the freedom to expand your application accordingly.
Considerations for Successful Implementation
Extra time, more accurate data, and a flexible network are on the horizon...but first comes assessing your site's needs. Some of the below items are needs you can determine on your own, while for others you may need help from an expert in wireless network design and implementation. (We'll get to that.)
∙ Radio location and use: How many remote radios will you need at the project's outset? How many mobile devices will you be monitoring? Is communications needed during travel – and if so will it be all or partial? Does your application require video?
∙ Site environment: Will your network be inside or outside (or both)? Which frequency band will you use? Will you need enclosures for your master or remote radios? Will there be line of sight between your master and remote radios?
∙ Other communications: Where will antennas be placed? Will you be using radiating cable?
∙ System components: Which protocols does your site use? What control system brand and models do you have? What Ethernet devices are passing data over wireless?
Need Expert Help?
If you don't have a wireless expert on your payroll, it's a good idea to reach out to a trusted distributor or manufacturer for help. (No listening to the guy who said he connected all his streaming devices and can do this too – there's a reason why you ask for expert help with major investments!) They can help you determine the ideal solution for your application – and will use the information you collected above to help with implementation.
An outside view of the application may help as well: After working with other companies on unique projects, they may be able to offer additional insights, or know of a more flexible (or cost-effective) network design for your site.
ProSoft offers a variety of wireless services, including pre- and post-site surveys; consultation; and commissioning and troubleshooting. We also offer on-site technical training that's catered to your application – this gives your team the knowledge needed to add to and maintain your network for future success. Contact us to learn more about these services!
Learn more about ProSoft's suite of Industrial Wireless Solutions.